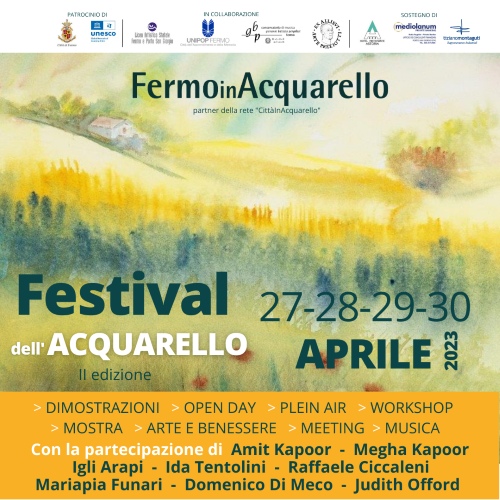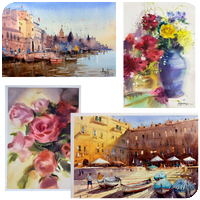 WORKSHOPS
April 28th from 3.00pm until 6.00pm

AMIT KAPOOR
- International Watercolour Master from India.
April 29th, 3pm to 6pm
MEGHA KAPOOR
- International Watercolour Artist
Booking required, limited number of participants.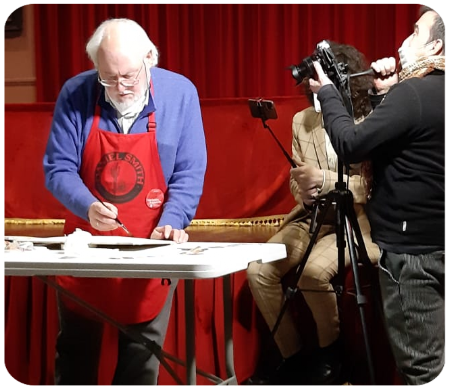 DEMO
Practical painting demonstration open to the public.
By Master Watercolour Artists
:
Mariapia Funari - 27/04



Amit Kapoor - 28/04

Megha Kapoor - 28/04
Ida Tentolini - 29/04

Igli Arapi - 29/04

Raffaele Ciccaleni - 30/04
With musical accompaniment by the Conservatory G.B.Pergolesi, Fermo.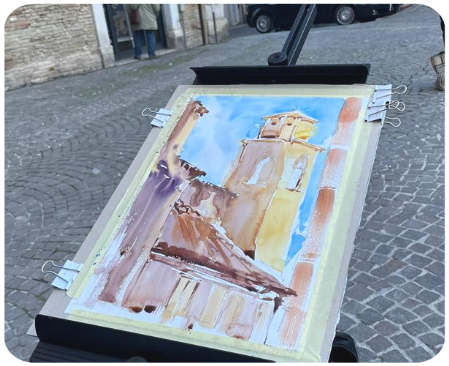 PLEIN-AIR
28th April at 3pm
in Piazza del Popolo, Fermo.
Everyone is welcome to paint our historical medieval town centre and views.
PLEIN-AIR SCHOOL
Guided by Master Watercolourist
RAFFAELE CICCALENI with the participation of students from the Art School, Liceo Artistico Preziotti Licini.
In the picturesque village above the sea of Torre di Palme.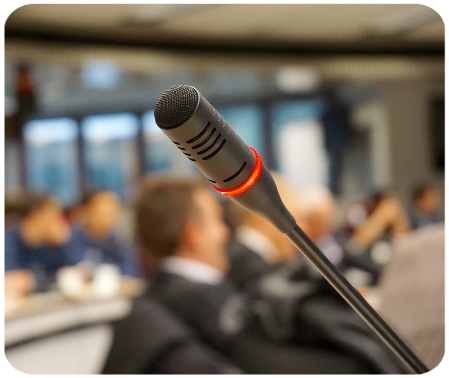 DEBATE
An invitation to join a public discussion on Contemporary Watercolour Experiences.
Book your place.
Hotel Astoria - April 28th at 18.30.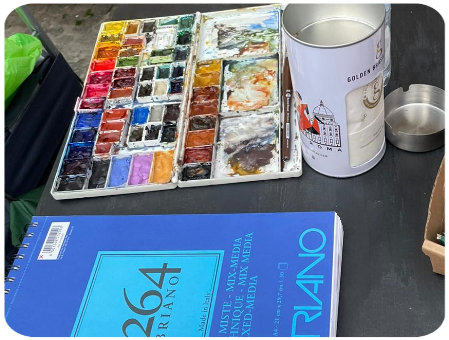 OPEN DAY
Come and experience for yourself the magic of watercolour and at the same time get to know the comunity of watercolour painters in Fermo.
We expect you all in the Piazza del Popolo on April 27th at 4,30 pm.
Anyone, of whatever age, can participate. All the art equipment you need will be available at no cost.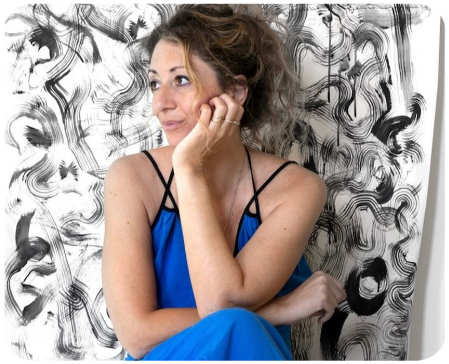 THE HEALING POWER OF ART
Recover your equilibrium: how the practice of art can help manage stress and anxiety and also help you get your vitality back.
The lecture by Francesca Ciaudano will take place at the Caffè Letterario on April 29th at 11,30 am.
The event is open to everyone.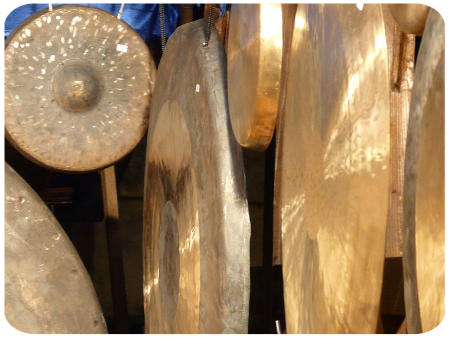 GONG
On
April 29th at 6,30 pm a gong concert by
Giovanni Del Savio and
Maria Lucia Moi
will await you at the Loggiato San Rocco. An emotional and passionate musical journey.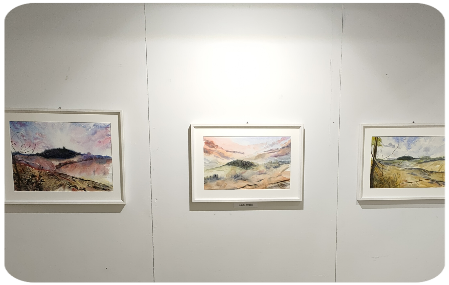 EXHIBITION
A watercolour painting exhibition is open to the public from April 27th to May 7th in the Palazzo dei Priori in Fermo.
We will see you at the grand opening of the exhibition on April 27th at 6pm.
Featuring art historian Loredana Finicelli.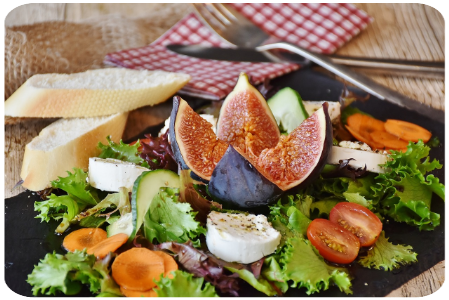 DINNER WITH THE ARTISTS
Book a seat for your dinner in the company of other watercolour painters.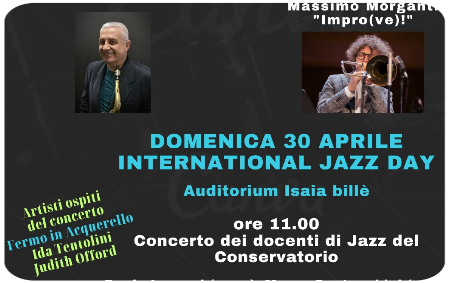 EXPERIMENTAL WATERCOLOUR

A watercolour painting performance by Judith Offord, Domenico Di Meco and Ida Tentolini will take place during the professors' jazz concert at the Conservatory "G.B.Pergolesi" on April 30th at 11am on the International Jazz Day (at the Auditorium Isaia Billè, Fermo)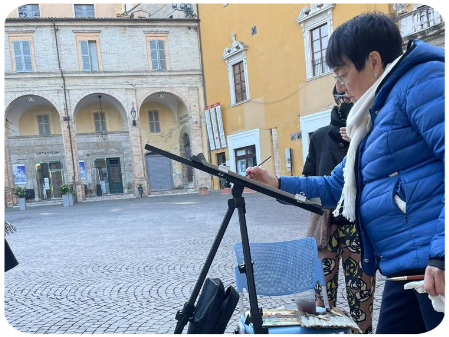 PERFORMANCE
A collective painting performance featuring the artists of Painting Holidays by FabrianoInAcquarello and the artists of FermoInAcquarello will take place in the historic centre of Fermo.
On April 30th you will have the unique opportunity to paint alongside 100 watercolour artists from all over the world!
We will expect you on the
Sunday at 4pm
in the historic centre of Fermo.
Make a note of this date!